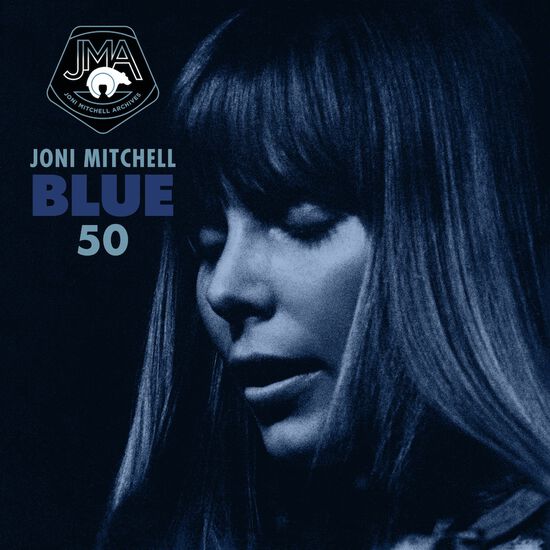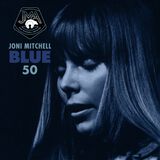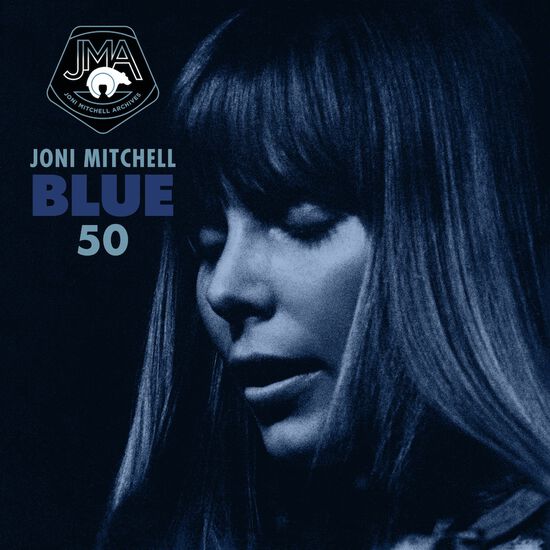 Blue 50 (Demos & Outtakes) Digital EP (FLAC)
BLUE 50 (DEMOS & OUTTAKES), a digital EP that debuts five unreleased recordings from the making of Blue that will appear on the upcoming Archives collection. The striking cover of the BLUE 50 EP features the original Blue color treatment with a previously unseen alternate photo of Mitchell by Tim Considine from the same session as the original.
Each track on BLUE 50 (DEMOS & OUTTAKES) is a standout, including the demos for "California" and an early version of "A Case Of You" that features different lyrics from those heard on the final album. There are also two alternate takes on the EP. The first is a version of "River" that adds French horns, unlike the album version, which features Mitchell solo on piano. The other alternate take is for "Urge For Going." Mitchell originally wrote the song in the mid-Sixties and often included in her early live sets. She later revisited the song during the sessions for Blue, recording a version that included strings, that differs from the version that was later released as the b-side to her 1972 hit "You Turn Me On, I'm A Radio." The final unreleased song is the studio recording for "Hunter," another song that was cut from Blue at the last minute that Mitchell later performed live but never officially released on an album.
FLAC File Format.
1. A CASE OF YOU
2. CALIFORNIA
3. HUNTER
4. RIVER – with French horns
5. URGE FOR GOING – with strings