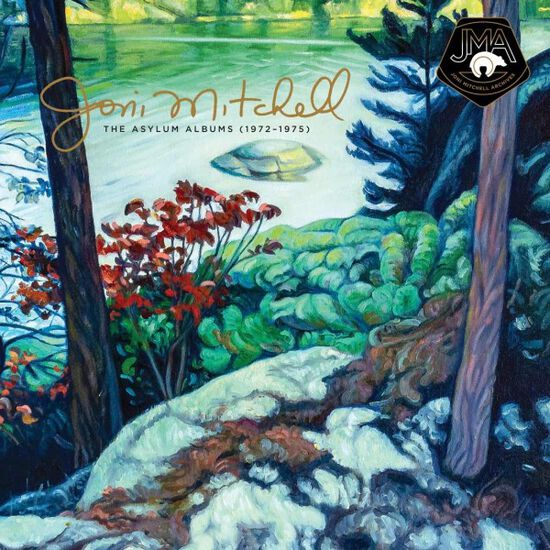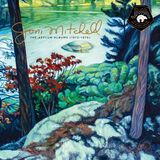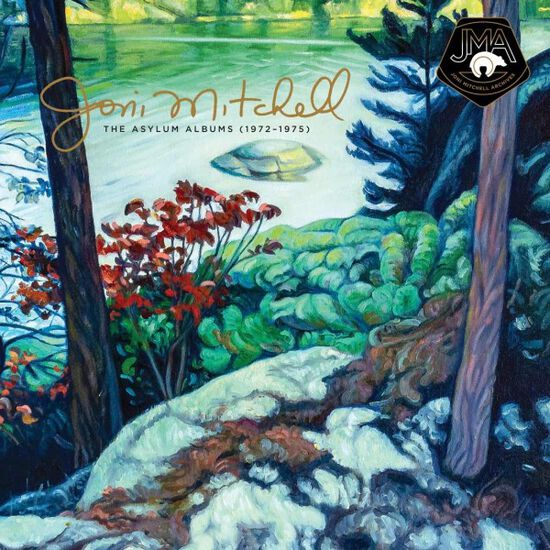 The Asylum Albums (1972-1975) [FLAC Digital Download]
Pre-order included
Joni Mitchell was at a turning point 50 years ago. After making four acclaimed albums with Reprise Records, including her 1971 masterpiece Blue, she left the label to join the brand-new Asylum Records in 1972. Over the next seven years, Mitchell would record some of the most acclaimed music of her career while changing her musical direction by adding more jazz elements into her songwriting. The evolution culminated in 1979 with Mingus, her collaboration with jazz titan Charles Mingus, and her last studio album for Asylum.

Explore the beginning of that prolific era with THE ASYLUM ALBUMS (1972-1975), the next installment in the Joni Mitchell Archives series. The collection features newly remastered versions of FOR THE ROSES (1972), COURT AND SPARK (1974), the double live album MILES OF AISLES (1974), and THE HISSING OF SUMMER LAWNS (1975). All four were recently remastered by Bernie Grundman.

THE ASYLUM ALBUMS (1972-1975) follows Mitchell's musical evolution over four albums as she embraced more jazz-inspired pieces and moved away from the folk and pop of her early years. It includes essential tracks like her first Top 40 hit, "You Turn Me On, I'm A Radio" and her highest-charting (#7) single "Help Me," plus favorites like "Free Man In Paris," "Raised On Robbery" and "In France They Kiss On Main Street."

FOR THE ROSES, which was released 50 years ago this November, was certified gold and added to the Library of Congress' National Recording Registry in 2007. Court And Spark topped the U.S. album chart and was certified double platinum, making it the best-selling album of Mitchell's career. It was nominated for multiple Grammy Ò Awards, including Album of the Year, and won Best Arrangement Accompanying Vocalist for "Down To You."

MILES OF AISLES is a double live album that spotlights the tour for Court And Spark. It reached #2 on the album chart and was certified gold. The Hissing Of Summer Lawns was certified gold as well, peaking at #4 on the album chart and earning a Grammy Award nomination for Best Female Pop Vocal Performance.
Purchasers for this product will receive an instant FLAC download of the track 'You Turn Me On I'm A Radio', followed by 'Help Me' (8/18/22), 'Woodstock' (09/01/2022) and 'In France They Kiss On Mainstreet' (9/15/2022).
For The Roses (1972)
Banquet
Cold Blue Steel And Sweet Fire
Barangrill
Lesson In Survival
Let The Wind Carry Me
For The Roses
See You Sometime
Electricity
You Turn Me On I'm A Radio
Blonde In The Bleachers
Woman Of Heart And Mind
Judgement Of The Moon And Stars (Ludwig's Tune)
Court And Spark (1974)
Court And Spark
Help Me
Free Man In Paris
People's Parties
Same Situation
Car On A Hill
Down To You
Just Like This Train
Raised On Robbery
Trouble Child
Twisted
Miles Of Aisles (1974)
You Turn Me On I'm A Radio
Big Yellow Taxi
Rainy Night House
Woodstock
Cactus Tree
Cold Blue Steel And Sweet Fire
Woman Of Heart And Mind
A Case Of You
Blue
Circle Game
People's Parties
All I Want
Real Good For Free
Both Sides Now
Carey
The Last Time I Saw Richard
Jericho
Love Or Money
The Hissing Of Summer Lawns (1975)
In France They Kiss On Main Street
The Jungle Line
Edith And The Kingpin
Don't Interrupt The Sorrow
Shades Of Scarlett Conquering
The Hissing Of Summer Lawns
The Boho Dance
Harry's House/Centerpiece
Sweet Bird
Shadows And Light